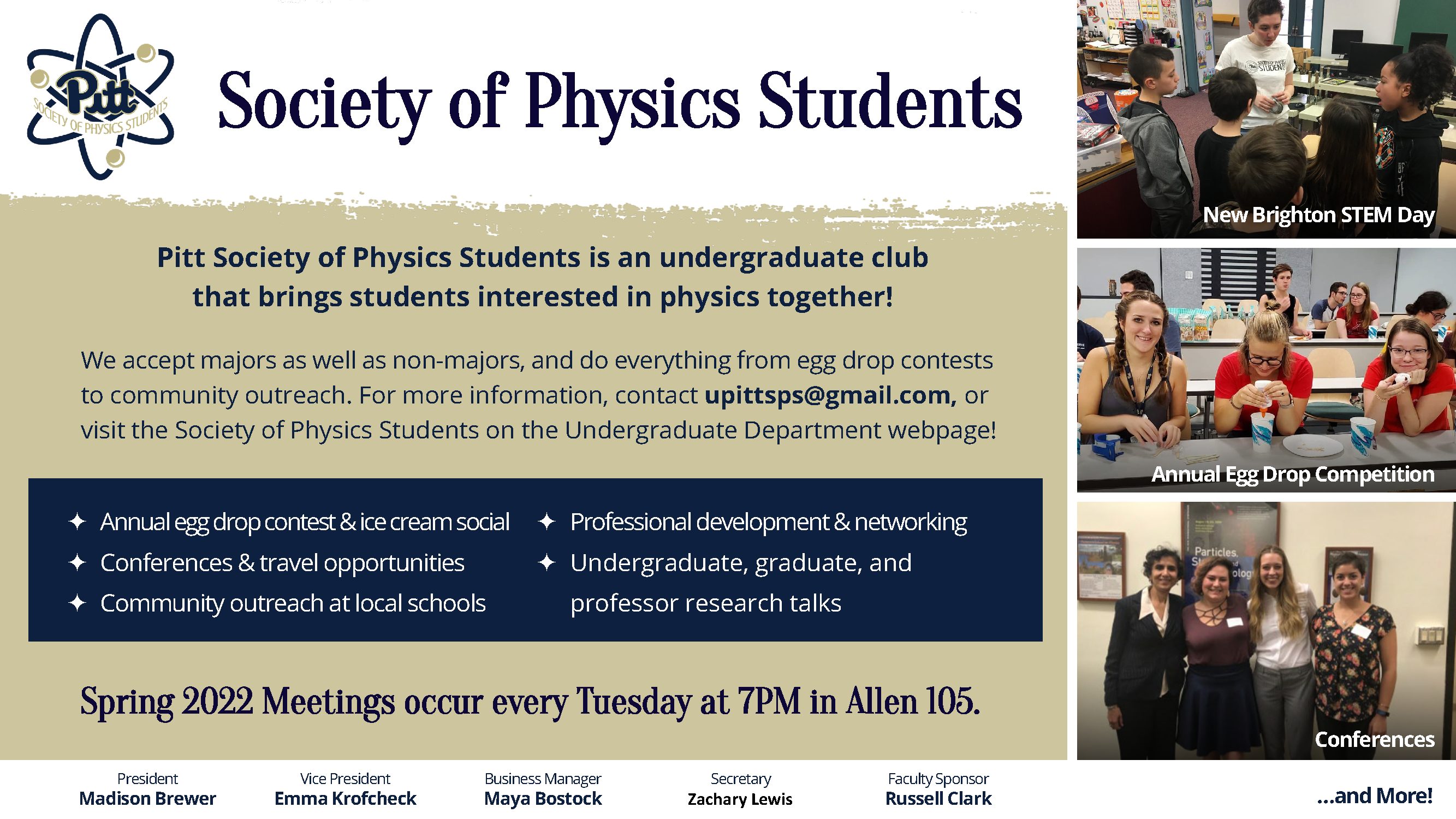 What's SPS?
This National Organization is a branch of the American Institute of Physics and acts as a median between homework help and professional development.
SPS Officers
Madison Brewer
President
Emma Krofcheck
Vice President
Maya Bostock
Business Manager
Zachary Lewis
Secretary
James Keller
Peer Advisor
Awards
2020-2021 Outstanding Chapter
2019-2020 Distinguished Chapter 
2018-2019 Outstanding Chapter
2017-2018 Distinguished Chapter
2016-2017 Distinguished Chapter
2014-2015 Distinguished Chapter
Meetings
The Society of Physics Students at the University of Pittsburgh meets every week on Tuesdays at 7PM in 105 Allen Hall, starting in January, 2022,
Keep up with meetings and departmental events by joining us on Slack!