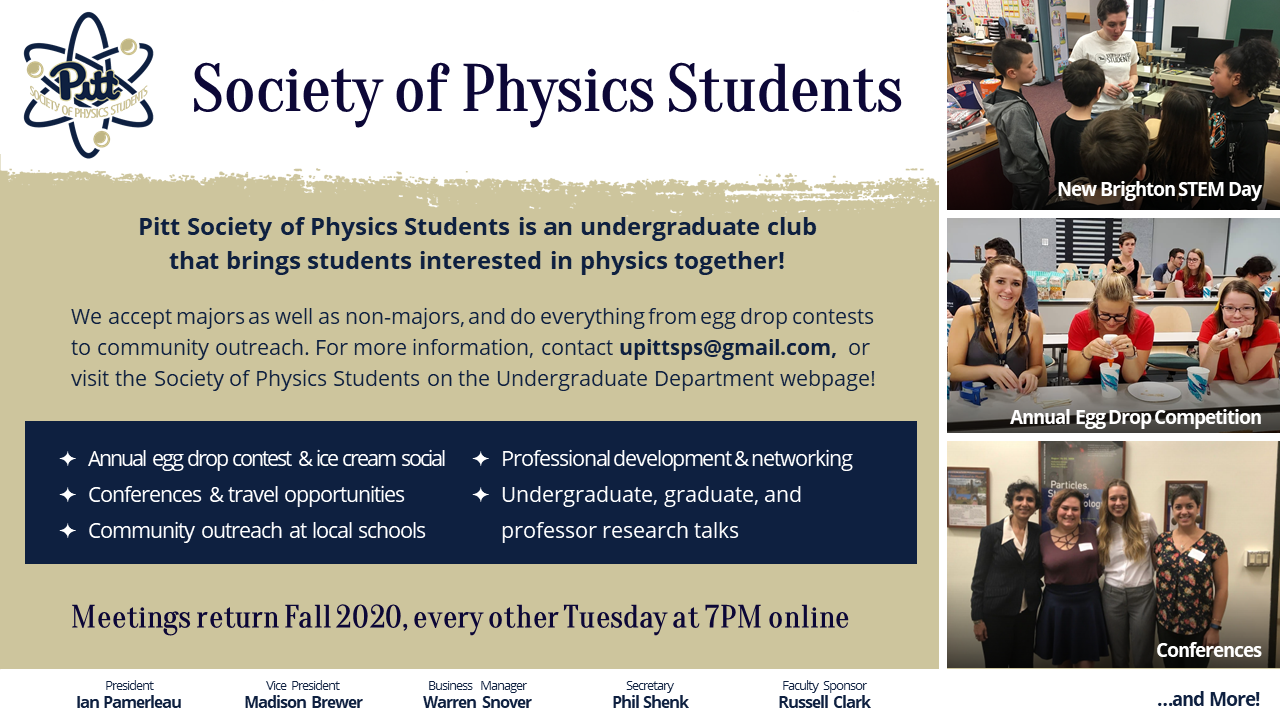 What's SPS?
This National Organization is a branch of the American Institute of Physics and acts as a median between homework help and professional development.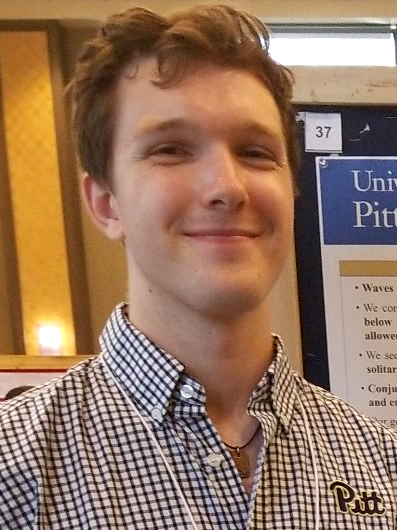 President
Ian Pamerleau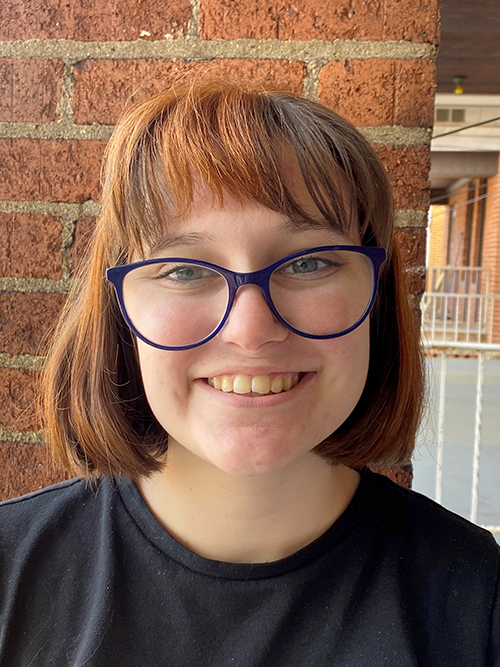 Vice President
Madison Brewer

Business Manager
Warren Snover

Secretary
Phil Shenk
Awards
2019-2020 Distinguished Chapter 
2018-2019 Outstanding Chapter
2017-2018 Distinguished Chapter
2016-2017 Distinguished Chapter
2014-2015 Distinguished Chapter
Meetings
The Society of Physics Students of the University of Pittsburgh meets online every other Tuesday at 7:00PM.
Keep up with meetings and departmental events by joining us on Slack!