Wilfred Earl 'Bill' Cleland 
Aug. 10, 1937 - Feb. 20, 2019
Author: JANICE CROMPTON
Pittsburgh Post-Gazette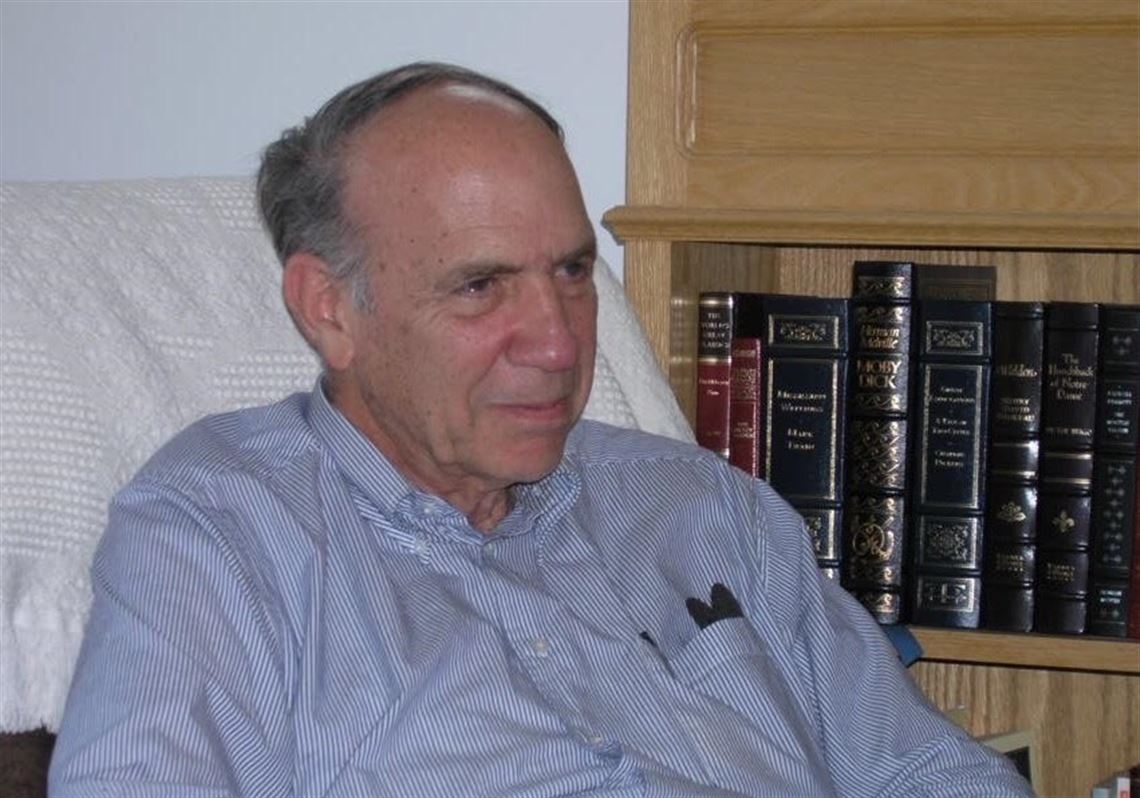 A brilliant physicist and "hero" among his peers in the scientific community, Wilfred "Bill" Cleland was also a modest and gentle man who always made time for his students.
"Bill was really admired internationally. He was always surrounded by people who were pumping him for information," said his colleague, Joseph Boudreau, professor of physics and astronomy at the University of Pittsburgh. "I once saw him surrounded by about 15 people — it was like he was just holding an impromptu lecture."
Mr. Cleland led a team of physicists from the University of Pittsburgh who played a vital role in the success of the Large Hadron Collider at CERN in Geneva, Switzerland, and the eventual discovery of the much-theorized Higgs-Boson particle.
Mr. Cleland, 81, of Oakland, died Feb. 20 after a battle with a rare type of skin cancer.
He was born in Kansas, the youngest of six children, and earned a bachelor's degree in physics from Texas A&M University in 1959 before completing his doctoral degree from Yale University five years later.
Early in his career, Mr. Cleland, a high-energy-particle physicist, worked as a researcher at CERN, the European particle physics laboratory in Geneva.
It was at CERN in 1964 that Mr. Cleland met co-worker Sigrid Pfeiffer, and the two had an instant connection. They married in May 1966.
"I remember he was very, very passionate about his work," Mrs. Cleland said. "He was my best friend."
Mr. Cleland worked for three years as a professor at the University of Massachusetts at Amherst before accepting a position in 1970 in Pitt's physics and astronomy department.
In 1994, he joined ATLAS, one of the experiments at CERN that spanned several decades and was instrumental in the discovery of the Higgs-Boson particle, which was long thought to exist by scientists but not proven until 2012.
Mr. Cleland was one of the chief architects of a detector installed at the collider called a calorimeter, which captures particles and measures their energy.
"When the particle was discovered in 2012, the leaders of the experiment thanked people like him who worked on it for 20 years," Mr. Boudreau said. "And that's what he did. He left a legacy that scientists will be able to exploit for years."
Although he retired from teaching in 1999, Mr. Cleland continued working with ATLAS and founded a local chapter with several colleagues and students.
Last summer, Mr. Cleland was recognized with two lifetime achievement awards from ATLAS collaborators around the world.
"I loved the way Bill approached the questions, with a deep understanding and a pragmatic view," said Isabelle Wingerter of France, deputy spokeswoman of the ATLAS collaboration. "And he always remained close to the nitty-gritty part of the work, as well as bringing ideas through."
Mr. Cleland was one of the "cornerstones" in the development of the calorimeter, said Martin Aleksa, project leader for the Liquid Argon Calorimeter of ATLAS in Geneva.
"He was always open to questions, interested in all details ... and open to discuss with all the younger members," he said. "He shaped this very open spirit of collaboration. He also always stayed involved in a leading role in important new developments."
Particle physics isn't for slouches, but Mr. Cleland never lost his patience explaining the complex processes, colleagues said.
"He took a complicated system and could tell you very clearly how it worked," Mr. Boudreau said. "His explanations were extremely clear."
In 2013, Mr. Cleland was recruited by CERN to help with the upgrade of electronics on the calorimeter.
"They wanted to double the speed of the collider," said Mr. Cleland's daughter, Brigitta Cleland-Hura of Sunshine Coast in British Columbia. "He was 76 at the time. They called him out of retirement and he began traveling back and forth to CERN, leading this group until he was too old to continue."
Despite the enormous success of his career, Mr. Cleland wasn't one to brag or be prideful, his wife said. "He was a very unassuming, gentle person."
His daughter agreed.
"I think it's fair to say he worked on a number of interesting experiments in his career," she said. "The work he did for ATLAS was groundbreaking."
Mr. Cleland also loved music and sailing, his family said.
"He was a very passionate musician," Mrs. Cleland-Hura said. "He loved folk music and Renaissance Baroque music and he passed it on to us. He played the guitar and the lute."
Mr. Cleland bought the family a 17-foot sailboat for visits to Moraine State Park in Butler County.
"When I was little, we all snuggled in the cabin and camped," his daughter recalled.
As his interest in sailing grew, so did the boats, and the family eventually bought a 40-foot boat to sail on the Chesapeake Bay.
"We spent a lot of summers sailing," Mrs. Cleland-Hura said. "My dad was always so patient and loving. He spent a lot of time answering questions."
Mrs. Cleland-Hura said she would most miss her father's sense of humor and his loving nature.
"He was so warm," she said. "He had this amazing laugh that was really infectious. He was a rock for all of us."
In addition to his wife and daughter, Mr. Cleland is survived by another daughter, Janine Cleland of Seattle; two sisters, Nancy Jewell of Houston, Texas, and Marilyn Womack, of Burleson, Texas; and five grandchildren. He was preceded in death by his brothers, Robert and Frank, and a sister, Louise Nothnagel.
A memorial service is being planned for May.
In lieu of flowers, memorial contributions may be made to the University of Pittsburgh's Physics Graduate Student and Visitor Resource Fund, Office of Institutional Advancement, 128 N. Craig St., Pittsburgh, PA 15260.
https://www.post-gazette.com/news/obituaries/2019/02/28/WILFRED-EARL-CLE...
Date :
Monday, March 4, 2019 - 10:15